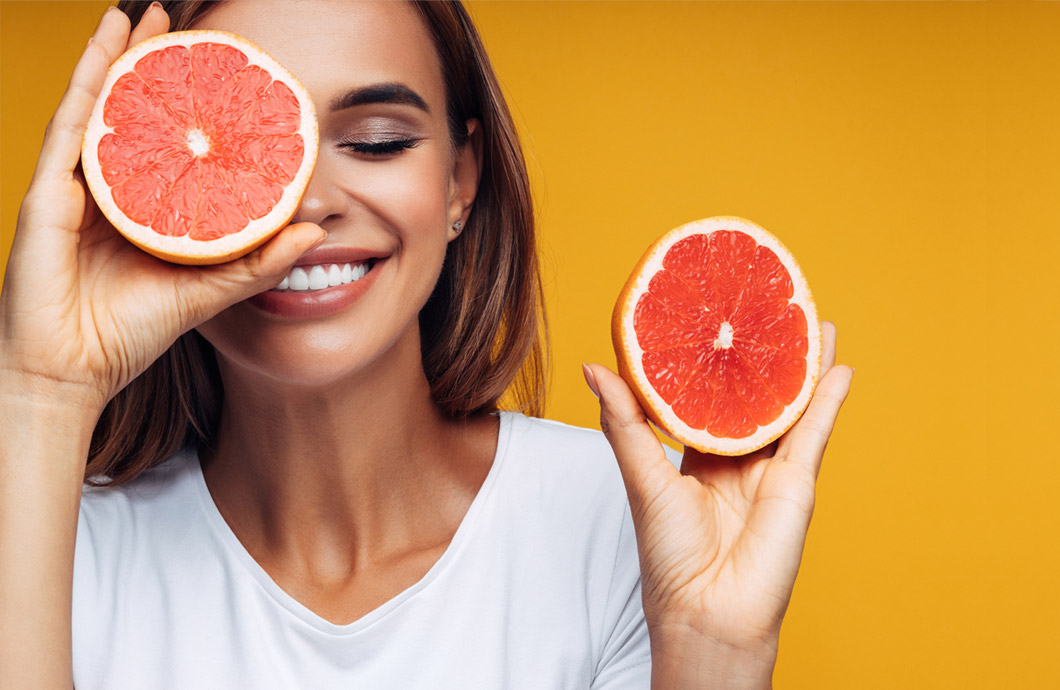 How to have a Balanced Diet During Ramadan
It's hot outside and keeping your skin hydrated will help you have a healthy Ramadan with a balanced diet! With a diverse population set-up and chaotic work mode, we have transitioned full throttle into the summer season. Our tips are helpful for intermittent fasters and the Muslim fraternity to understand how to have glowing skin and a well-hydrated body during Ramadan.
If you think that fasting means depriving the body of essential nutrients can have harmful impacts, rethink. Most religions in the world promote fasting which is now backed by intermittent fasting. However, the best part is that fasting kickstarts a reaction that makes your skin look younger!
Younger & Hydrated Skin With Fasting
When we fast, the body starts a process called autophagy.
This process clears old damaged cells to make new younger cells. So be assured that there are many benefits with younger, hydrated skin in Ramadan as you fast!
So if you want a healthy body and mind having a balanced diet during Ramadan is important. This can be done with multiple steps that are easy to implement and bring positive results to your daily routine.
There is an amazing way to prepare and replenish your body for Ramadan, if you think that you are weak you can opt for vitamin therapies. Worldwide, celebrities take vitamin infusion therapies to restore their energy levels with the minerals and hydration required.
Not only do you get electrolytes but the body gets many minerals and hydration for the best health during Ramadan!
You can manage a balanced diet during Ramadan and opt for vitamin infusion therapies in the month of Ramadan easily. Check out the Vitamin Therapy in Dubai and UAE, for patients to choose from a variety of options!
Suhoor – Balanced Diet For Ramadan
Suhoor is the meal Muslims take before sunrise. It is the silent hour of the night when many men and women wake up and try to eat for their day. The goal for a balanced diet in Ramadan must tick the following points
The food is slow digesting
It is not processed
Gives hydration and energy
By following these pointers, you can safely strike off a few items, such as any food that is super spicy, salty, or loaded with sugar. Furthermore, deep-fried foods are another no-no for suhoor.
Instead, one must focus on the food groups to have a balanced diet during Ramadan to get healthy and leave the body in better shape.
Whole grains
Whole grains digest slowly in the body. As a result, they release energy in the body slowly and keep the person going on in their daily chores without feeling lethargic or hungry. Oatmeal, whole grain bread, and other grains can help a household manage their healthy diets in Ramadan as they are easy to cook in big batches.
Fresh fruits and vegetables
When it comes to multivitamins, having synthetic sources is always secondary. The primary source of such vitamins must be fruits and vegetables that make a perfect diet for Ramadan! The plant sources bring multiple benefits and a perfectly healthy diet for Ramadan for those who are looking to detox their bodies with extensive comforts such as:
Rich fiber to heal the gut
The vegan source of protein
Lower blood pressure
Low calories that may aid in weight loss
Hydration for the body
Protein
Protein helps in the creation and rejuvenation of new cells. If you want to make the most of Ramadan, then adding protein is a must. One has a variety of chicken, fish, meat, or poultry to increase protein intake for a balanced diet during Ramadan.
Fasting is a way to try all food groups with portion control so the benefits are endless, and people can get a healed gut and healthy glowing skin in Ramadan.
Healthy Fats
If you are into nuts and seeds then continue the habit during Ramadan. The healthy, unadulterated saturated fat in seeds and nuts strengthens the immune system and makes the most compact and effective part of a healthy diet plan during Ramadan. If you are a person looking for quick energy with easy and healthy food then having nuts and seeds is your way to rock!
An avocado toast with flax seeds or a fistful of dry fruits can help people gain energy for fasting.
Hydrate with water & water-rich sources
Make sure to have water, fruits such as watermelon, or coconut water to replenish the body's lost water and bring the energy back!
If you want a healthy diet during Ramadan, make sure to ditch the soda and sweetened syrup drinks. Not only they are bad throughout the year, but they also hit your gut in the worst possible way when you break your fast with a high-sugar drink!
Dates
Breaking your fats with dates gives the right sugar boost to your metabolism. Dates can help you reduce headaches during Ramadan and make you crave less synthetic sugar while breaking the fast!
Complex Carbohydrates
Whole grains, potatoes, and other complex carb sources not only make digestion easy. But are also enriched with other minerals such as potassium or iron. This makes your food choice healthier than refined grains which make you dull and lethargic post-iftar.
Lean Protein
Opt for vegan or lean protein sources. There can be a variety of foods planned with beans, legumes, cheese, or fish in a week to rotate the menu and make the iftar menu fun. The point is to receive amino acids for mass building while making the body learn the art of eating right and few!
As these sources have less saturated fats their health benefits are more that ensure your healthy diet during Ramadan with less inflammation, bloating, and general well-being!
Not to forget this food group with its nutrition also helps you to keep healthy hair during Ramadan.
Drink Water With Caution
Do not empty gallons of water in the first hour. Rather hydrate slowly, be it for the Taraweeh prayers or a light grocery walk to the store. Keep the water bottle with you and keep sipping water for a general balance of water in the body!
It is a workable plan, if you follow these basic tips you are in to have a healthy balanced diet in Ramadan. After 30 spiritual days, you will see higher energy levels, glowing skin, and a better weight that can help you be more active throughout the year! Remember overdoing anything is not a good idea, eat moderately, hydrate moderately, and opt for foods with caution, not an obsession!
Ramadan Kareem!