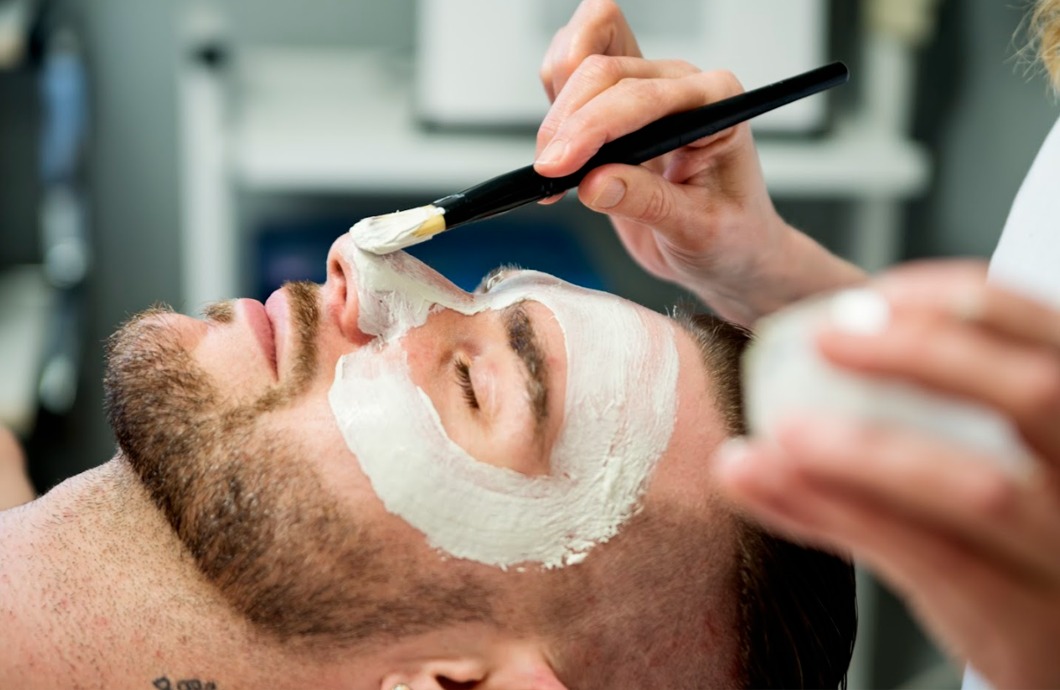 Real men don't cry! Real men don't need any facial.
These are preconceived notions that we all have seen enough of. In this era, we should all hope that a new dawn emerges and we choose the well-being of the society and its people over erstwhile prejudices.
And as we try to witness life in a different light now, let us all understand why men need their share of aesthetic caring like that of facial.
There is a very common misunderstanding that implies that facials and men don't go together. Even men think that facials are too complicated for them.
But the truth is that facials are one of the best things that a man can opt for his skin. More and more men, today, are striving to achieve a young and flawless skin. In fact, research suggests that almost 47% of the spa-goers are men.
Today specialized facials are available that are tailor-made to cater to men's needs and issues.
Want to learn more regarding this? Let's dig deeper.
What is Facial?
While "facial" is a familiar term, many of us still do not know what it includes.
Facial treatments include massaging of the face with lotions and creams, steaming with a hot steamer or towel and application of a face mask with the astringents and absorbents. They typically also include exfoliation and cleansing.
What Happens to Your Face When You Go for Facial?
Research suggests that after facial your skin feels revived and freshened up. You get supple and tightened skin with delayed emergence of wrinkles as a result of facials.
Now that you know what a facial is and what you can expect from the same, let's understand the primary reasons to go for a facial.
Reasons Why Men Need Facials
The effect of UV rays of the sun, the skin damage from the shaving or just everyday wear and tear cannot be corrected by just rinsing with water and soap. And while women get regular facials, it is actually men who need that much more.
This is because men have larger pores, coarser skin and increased chances of getting sun-burnt.
Here are some of the reasons why men should opt for facials.
More Oil is Produced by Male Skin – As men have higher testosterone levels as compared to women, their skin creates much more oil. That is why they need a more thorough cleanse. The oil will clog the pores and lead to blackheads if not cleaned properly. This eventually leads to unwanted blemishes. During the procedure, the beautician can perform an extraction with which the dirt and oil clogs can be removed. This can lead to skin damage if you try to do it at home all by yourself. Now even though men produce more oils, it does not mean that all men have similar types of skin. The reason why facials are so effective is that they can be customized to suit the need of specific skin types. For example, if you have drier skin the expert will use more hydrating ingredients for the desired impact.
Reduction of Acne and Blackheads – Facials help to control breakouts and blackheads through deep cleansing. Because of the larger pores, male skin is often prone to acne and blackheads. Added to that, male skin is also almost 25% thicker than that of women. The expert cleanses the pores during the process which does not just decrease the size of enlarged pores but also prevents future breakouts. The facials include bio-abrasions and other intense exfoliation forms to do away with the stubborn blackheads that cannot be removed at home with the pore strip.
Smoother and More Precise Shave – Whether or not you shave every day or week, the incessant dragging of razor along the sensitive skin of the face can lead to irritation. Some of the common consequences of shaving are inflammations and burns that arise from gliding over pimples. Facials help to deep clean the bumps and soothe the irritated skin. The combo of essential oils, exfoliation, moisturizers and mask infusions used by the experts can alleviate the shaving side-effects making your skin smooth and beautiful. Your shaving becomes super-easy when your skin is devoid of bumps and is smooth.
These are some of the reasons that tell you why men need facials too and once you experience it, you are bound to come back time and again to restore the health and youthfulness of your skin.