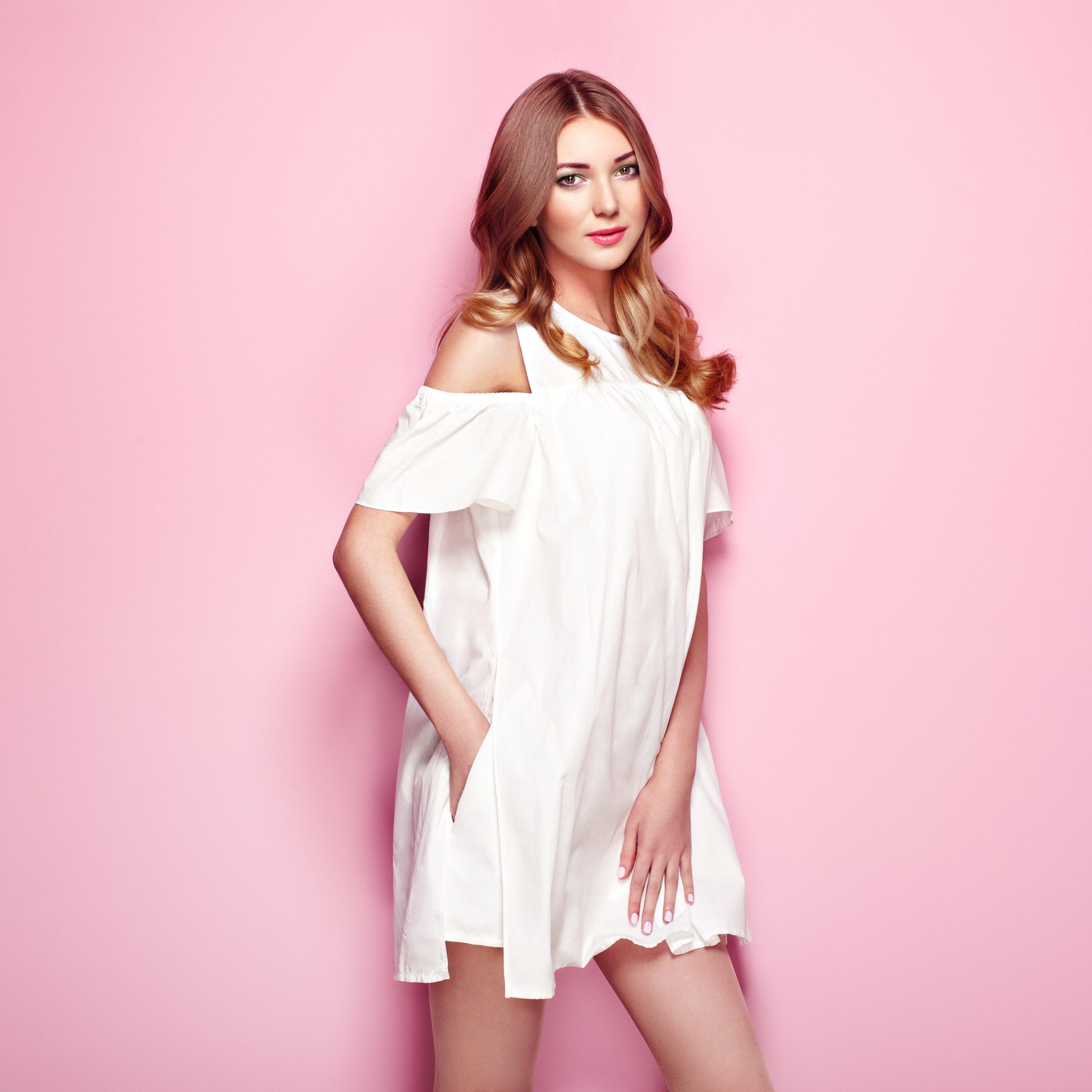 Treatments for reducing stretch marks?
What are stretch marks?
A stretch mark, scientifically termed as striae distensae; is a form of scarring on skin develop with a pinkish or whitish hue. Basically, collagen protein is present underneath our skin which maintains skin elasticity and supports your skin. When we develop any kind of wound, our skin tries to heal that condition with underneath collagen, and in this biological process, stretch marks develop on the external layer.
Stretch marks often develop on your breast, back, belly, shoulders, torso, buttocks, thighs, and arms. Stretch marks are not painful but it limits you to wear a swimsuit or high hemlines.
Why do they appear?
Anyone can develop stretch marks irrespective of gender and age. However, women are susceptible to developing stretch marks due to pregnancy, hormonal changes, rapid weight gain or loss, puberty, and menstruation, going through the process of steroidal treatment, after breast enlargement surgery and bodybuilding.
Apart from above mentioned biological phenomenon certain diseases and conditions also promote stretch marks such as Cushing syndrome, Ehlers-Danlos syndrome, and Marfan's syndrome
Advanced treatment at CosmeSurge that eliminates stretch marks effectively
ENDYMED 3DEEP
EndyMed 3 DEEP is an FDA-approved radiofrequency procedure that offers an effective solution for Stretch marks scars. Here the 3DEEP applicator uses radiofrequency technology that is different from the traditional radiofrequency procedure. It is a highly regulated method, that allows the doctor to deliver precise energy to the targeted collagen tissue.
ENDYMED 3DEEP is a safe and painless treatment for advanced Stretch marks that not only removes Stretch marks scars also lifts, contours your face, neck, and body. There is no pain, zero downtime.
LPG
LPG or LipoMassage is an aesthetic yet non-surgical procedure of skin toning and Stretch marks reduction. It is suitable for both men and women. LPG stimulates body fat cells to burn out which eventually lose fat faster, also smoothens our flabby skin and wipe out Stretch marks gradually. LPG is an FDA-approved treatment, known as Endermologie or Lipomas sage.
PRESSOTHERAPY
Pressotherapy is a non-surgical, FDA-approved, most advanced procedure for Stretch marks reduction and weight loss. Pressotherapy promises to deliver overwhelming results since it helps improve blood flow at the Stretch marks area, and lymphatic drainage, and speed up excretions of toxins and fat.
It is a safe and effective detoxifying treatment where experts use air pressure massage to neutralize adipose cells, wipe out Stretch marks and tighten up the treated area in a small period of time.
Experts use this anti-Stretch marks treatment by eliminating liquids, fats, and toxins, recovering skin elasticity, improving oxygen and blood flow to the targeted tissue and helping them regenerate. Apart from that Pressotherapy is a great treatment for body toning.
VELASHAPE
It is a combination of elos infrared and bipolar radiofrequency energy that comes with a vacuum roller that eliminates skin laxity, volume, increases skin elasticity and the overall skin texture. Velashape is the FDA-approved safe, non-invasive anti-Stretch marks treatment. Experts use this treatment on the neck, thighs, arms, buttocks, abdomen, and flanks.
Velashape is suitable for those people who have healthy body weight with a body mass index of less than 30, and have mild to moderate Stretch marks.
ICE WRAP
ICEwrap is a creative RF (radiofrequency) treatment for body farming and skin toning. The method is protected, compelling, and painless for mellowing and liquefying fat cells, lessening Stretch marks from various parts of the body. The device utilized is precise and effective for eliminating different waste fat cells around the dermis or from profound layers of the skin.
With ICEwrap device, it's possible to improve the impacts of thermotherapy RF treatment through cryo-wrapping and safeguard heating risks, and skin damages
ICEwrap is useful for;
Limiting or decreasing the presence of droopy skin, fine lines, wrinkles
Work on the presence of Stretch marks and accomplish a more youthful-looking skin
SMOOTH SHAPES
SmoothShapes is a reliable, painless, non-surgical procedure, which means you can expect zero downtime. It is effective for reducing the appearance of Stretch marks, and body contouring. Its effect lasts up to 6 months. 
It is an FDA-cleared Photomology procedure that assimilates laser energy and LED light to bring about an impressive output. The technique can enhance the appearance of Stretch marks by liquefying adipose cells and tightening up the skin. SmoothShapes is basically handheld equipment, experts use this device to gently massage over the targeted area and melt fat cells instantly.
This advanced therapy also stimulates collagen production and improves blood circulation to bring tighter and smoother skin tone.
FRACTIONAL CO2 THERAPY
It smooths out the very old stretch marks. It is super-effective than topical ointments like tretinoin, and glycolic acid.
EXCIMER LASER TREATMENT
Here your stretch marks will be targeted by safe UV-B light. You have to invest more than one to four months to completely delete the pigment of your stretch marks.
MICRODERMABRASION
Here experts use microneedles to rub off the external layer of your skin to fade out the new stretch marks. Doctors often combine it with skin-peeling treatment to maximize the output.
CHEMICAL PEELS
Chemical peels
The Expert uses glycolic acid or mild acidic solution to the burning of the external layer of your skin and stimulates new skin growth. However, it is not a permanent solution, slightly improves your skin appearance.
All of these are promising treatments provided by CosmeSurge. However, we would suggest you take expert consultation before choosing any of the above treatments. Our leading experts thoroughly checks your skin condition then recommends you the most suitable treatment option.