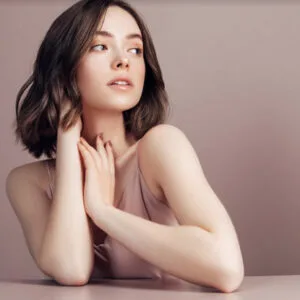 Experience the Benefits of Microneedling and Secret RF for Smoother, Younger-Looking Skin!
CosmeSurge is the premier cosmetic and skin clinic in the UAE, providing a comprehensive selection of treatments including microneedling, Secret RF, and more. Our clinics in Dubai, Abu Dhabi, Sharjah, Al Ain, and Ras Al Khaimah are renowned for their exceptional services and have earned the trust of thousands of satisfied customers.
We put our skin through a lot — just by living our lives! Acne can leave scars, exposure to the sun can lead to damage in the form of fine lines wrinkles and photodamage, and life events can sometimes leave us with unsightly stretch marks.
Secret RF is a radio frequency (RF) microneedling device that effectively rebuilds and revitalizes skin. Using controlled RF energy, Secret RF delivers heat into deeper layer of the skin to firm up tissue, remodel collagen, improve mild wrinkles, and diminish scars, all while leaving the outer layer of the skin intact. It boosts the body's natural collagen production, providing continued improvement in the area treated over the coming weeks resulting in smoother, clearer and more lifted skin on your face and body.