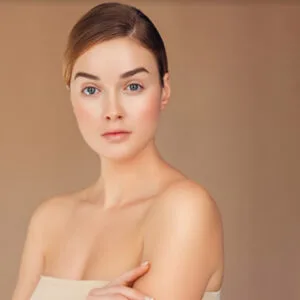 Experience the Benefits of Ultherapy: Non-Invasive Skin Tightening with Long-Lasting Results.
CosmeSurge is the premier cosmetic and skin clinic in the UAE, providing a comprehensive selection of treatments such as Ultherapy and Ulthera Treatment. With clinics located in Dubai, Abu Dhabi, Sharjah, Al Ain, and Ras Al Khaimah, CosmeSurge is the go-to destination for all your aesthetic requirements.
Ultherapy is a FDA-cleared, non-invasive procedure that lifts the neck, chin and brow, and improves lines and wrinkles on the upper chest. Ultherapy is different than radiofrequency or laser skin tightening methods since the ultrasound energy does not affect the outer layers of skin. Through the ultrasound imaging with Ultherapy, energy is delivered precisely to the place where it will benefit you most—for natural-looking results that improve over time.
It's used most commonly on the face, neck, under the chin and chest(decolletage).